The History Of ProGambler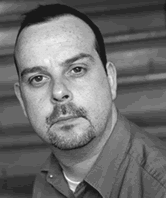 My name is Greg Gordon and I am a freelance journalist based in Glasgow, Scotland. Way back in 2005, with the support of The Observer Newspaper, I set out to investigate a question that had preoccupied me for a number of years, namely:
"Is it possible to make money with the aid of subscription betting tipsters?"
My results became a year long study that came to be known as The Observer Tipster Experiment and the articles relating to it are archived here.
What I found was that amongst the sharks and cons, the hype and scams there is indeed a an ever-expanding community of good, genuine, hard-working services that can back up their claims with results to match and over the last three years I have been looking to sort the wheat from the chaff and establish a proofed record of the best services out there firstly to create a portal for sharing information on the best services in the business and secondly, to take the heartache out of accessing the kind of hard-won wisdom that would cost the ordinary man in the street thousands of pounds in frustrating trial and error of services and countless hours frittered away in pursuit of a seeming Holy Grail that feels permanently just out of reach.
We proof the results of many more  services that we believe are proven or show potential than we have dispalyed on the site so far. Expert more reviews in the near future to appear here. In many cases, we have records stretching back 2-3 years. We also have also provided a platform for new tipsters to debut their work with a view to launching a service in future.
When you join up to the site, it is free to sign up, we will send you rare  newsletters with info on extensive reports on individual services I have tested and can vouch for as past profitable.
Many services also agree to give ProGambler subscribers preferential subscription rates, free trials and deals that are not available elsewhere. Such deals might be time sensitive or limited in availibility. You best bet is to be on the newsletter distribution list. Register Here
A section of reviews and original articles, penned by both my team and leading betting professionals, on specific areas of betting interest completes what I believe is kind of resource that would have been invaluable to me, had it been available, when I embarked on my naïve journey with The Observer in 2005.